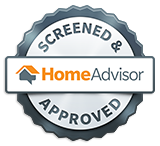 Chimera is about more than new computers. We repair and upgrade computers, too. Here's a list of some of our computer repair services with pricing. If you don't see it here, just ask!
Remember to ask about our at home services. Don't have time to bring your computer to us? We will come to you and repair it on site! Whether it be at your office, or at your home!
Investigation – $30
Need someone to diagnose your computer or laptops problem? We will run a diagnostics, and test each individual component making sure everything is running properly. Once the problem is found we will contact you.
Diagnosing the problem with your PC so we can fix it.
Optimization – $120
So your computer is running slow? Let us get your speeds back to 100%
Viruses
Popup removal
Internet issues
Speed boosting
Over clocking
Ransomware removal
Software installation
Hard drive R&R
500gb – $225
1tb – $250
Data transfer and hard drive replacement
Data migration – $225
Transfer files from your old computer onto your new computer
Password Crack – $50
Can't get into your windows based computer? Forgot your password? We can get you back in!
Bios Password Crack – $85
Forgot your bios password? We can fix that for you
Software/Driver Installation – $45
We will install software and upgrade your system drivers.
Windows Upgrade – $120 (plus software)
Memory Resetting – $50
We will Reset your computer back to factory settings
Pickup and Delivery
$25 within 10 miles
$45 11-20 miles
Part installation – $85 flat
Motherboard installation – $25 extra
Computer recycling – FREE
We'll build your computer!
Full build will cost price of parts plus $185
Bring in your parts, or we will order them for you